---

NAPOMENA



Rubrika "Teorija politike" osmišljena je sa ciljem da predstavi studiozne poglede na različite političke pravce bez favorizacije bilo kojeg ideološkog pravca. Svaki autor je odgovoran isključivo za svoje stavove, a naš časopis ima za cilj kulturnu i obrazovanu političko-filozofsku debatu.

NOTE

Column "Theory of Politics" is designed to present the studious views on different political directions without favoring any ideology. Each author is solely responsible for his own attitude, and our newspaper intends to open a cultural and educated political and philosophical debate.

Powered by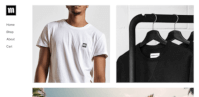 Create your own unique website with customizable templates.